M-Colored Grille Insert Trims for BMW E60 5 Series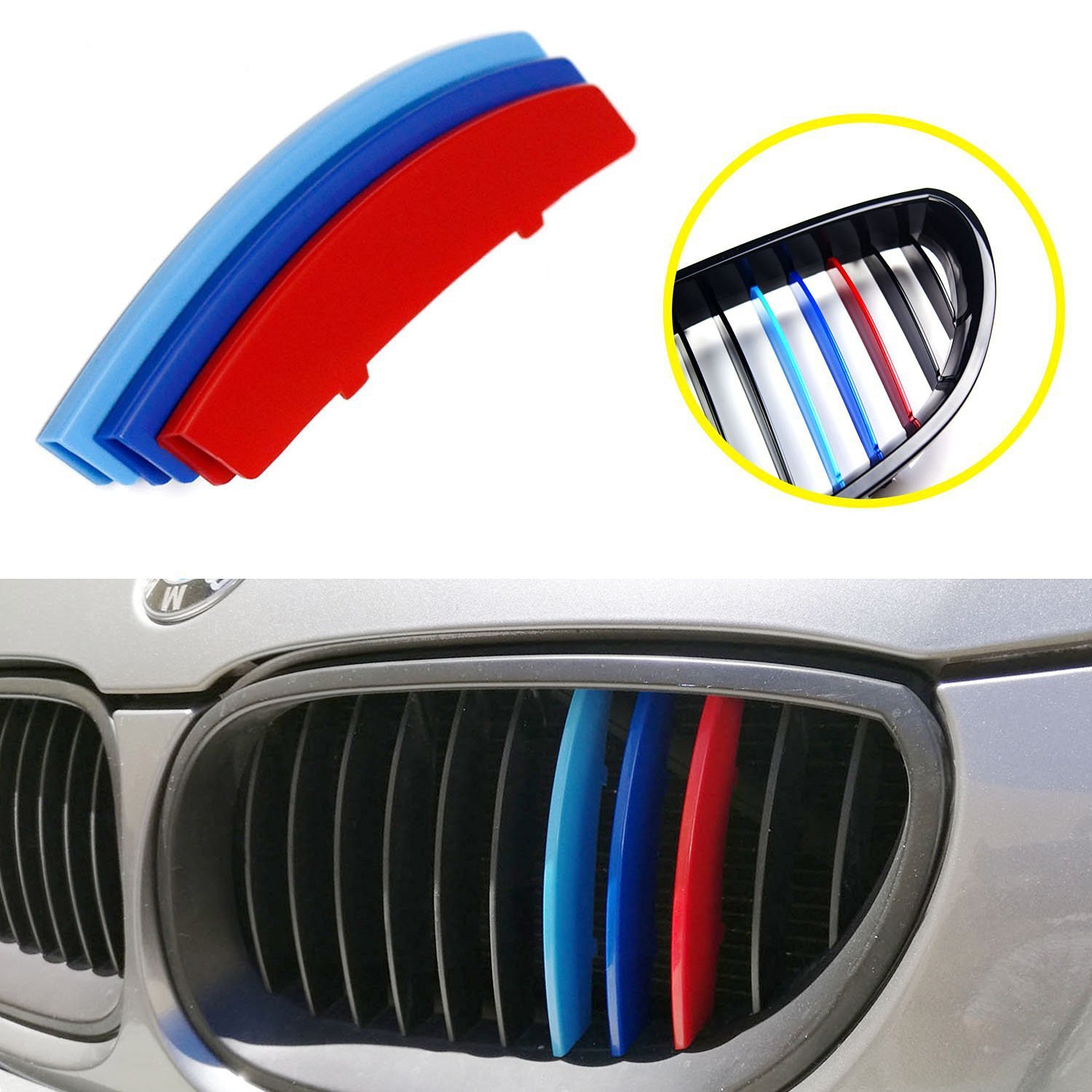 This listing features one set of M-sport heritage stripes in the BMW Motorsport colors for the BMW E60 5 Series 525i, 528i, 530i, 535i, 540i, 545i, 550i, M5. This M-stripe style grille is made from ABS plastic that does not fade and is easy to install in just a few minutes.
Start counting the beams from the center of the vehicle and outwards: simply clip on the Mugelo Red insert at the seventh grille location and then clip on the Daytona Violet and Avus Blue insert respectively.
This M-sport style grille insert is a great complement to your BMW E60 5-series to show the love you have for the Bimmer brand to make it a must-have upgrade. The grille insert trim is durable and long lasting, just like the legendary BMW.